Site info &amp Disclaimer
This page was designed by

Thomas Hoffmann.




I was born in 1956 and I live near Frankfurt/Germany.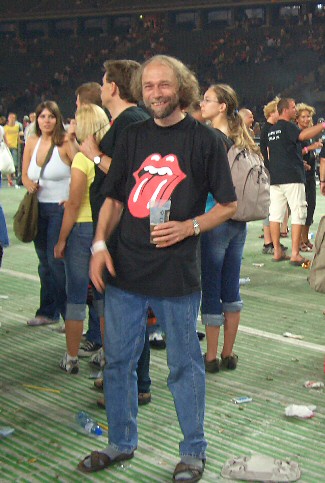 This site is for recreational purposes only and is not directly affiliated with The Rolling Stones.
Some material on this site was borrowed from various resources on the web and elsewhere. When known, credit has been given to the authors. Except where noted, I do not claim any photos/graphics/articles as my own. They were placed on this site for the enjoyment of Stones fans.
The content of my website has been compiled with meticulous care and to the best of my knowledge. However, I cannot assume any liability for the up-to-dateness, completeness or accuracy of any of the pages.
My website contains links to the websites of third parties ("external links"). As the content of these websites is not under my control, I cannot assume any liability for such external content. In all cases, the provider of information of the linked websites is liable for the content and accuracy of the information provided. At the point in time when the links were placed, no infringements of the law were recognisable to me. As soon as an infringement of the law becomes known to me, I will immediately remove the link in question.
Visitors of this site may copy, distribute, display, and perform the work and make derivative works and remixes based on it only for non-commercial purposes.
I do not collect any personal data of the visitors of this website.